Intention
The idea behind airshow-party.de is the presentation of aviation pictures keeping aloof from technical data and registrations. We consciously renounce excessive details or reports written in technical gobbledygook and give instead a look behind the scenes of our spotter group!
Beside the airplanes and spectator's masses on different events, these are the stories and anecdotes on the edge, combined with people we meet and get to know on our tours, which co-found the passion and fascinate us.
Last but not least our hobby is connected closely with traveling to more or less far countries. This experience is part of our fascination without even being motivated in aviation.
Marked by this philosophy we report on our website about airshows, airfields, people, cities and landscapes. So it's not only profitable for "airplane crazy people" to stay for a while and to rummage.
Have fun!
Intention
Die Idee hinter airshow-party.de ist die Präsentation von Flugzeugbildern abseits von technischen Daten und Registrierungen. Wir verzichten bewusst auf ausschweifende Details oder Berichte im Fachchinesisch und geben stattdessen einen Blick hinter die Kulissen unserer Spottergruppe.
Neben den Flugzeugen und Zuschauermassen auf verschiedenen Veranstaltungen, sind es die Geschichten und Anekdoten am Rande, gepaart mit den Menschen, die wir auf unseren Touren kennen lernen, welche die Leidenschaft mitbegründen und uns faszinieren.

Nichtzuletzt ist unser Hobby eng mit dem Reisen in mehr oder weniger ferne Länder verknüpft. Das Erlebte ist, auch ohne aviatisch motiviert zu sein, Teil dieser Faszination.
Geprägt von dieser Philosophie berichten wir auf unserer Seite von Airshows, Flugplätzen, Menschen, Städten und Landschaften. Es lohnt sich also nicht nur für Flugzeugverrückte ein wenig zu verweilen und zu stöbern.
Viel Spaß dabei!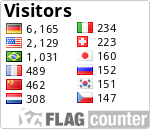 Site optimize for: Firefox 3.5 and IE 6.0 / 1280x1024 pixel